Have a look over our extensive menu filled with many mouth-watering, cheesy pizza's, then simply give us a call to place and customize your order.

Sit back, relax, and enjoy your free time from the kitchen as your hot and fresh pizza arrives quickly and safely.

Enjoy your pizza once it arrives hot and fresh at your house. We strive to make sure every slice is satisfying and delicious. Bon appétit!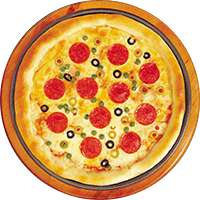 calabogie PIZZERIA special
Our Calabogie Special is fully loaded with toppings like pepperoni, mushroom, green pepper, onion, tomato, salami, bacon & mozzarella .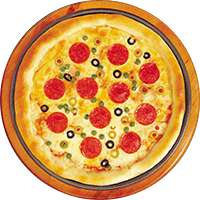 The Julie's Pizza pays homage to the previous owners lovely wife. With creamy garlic sauce, red onion, roasted red pepper, chicken, diced hot peppers, bacon strips, feta & mozzarella.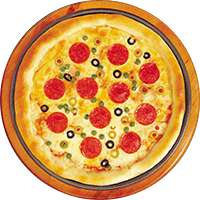 Our Super Combination includes a variety of toppings such as pepperoni, mushroom, green pepper, green olive, bacon & mozzarella.
ask about our favorite combinations.